Once a visitor views a form the difference between leaving and completing the form can depend on trust. Part of that trust is gained by providing a secure website connection, which an online form builder like FormFinch provides. But another important part is your brand presence, like your logo, on the form. Especially when the form is not embedded on your own website.
Create a Form and Add Your Logo
At FormFinch we recognize that providing you the ability to add your logo to forms is important. Your logo helps your users to identify whose form they are about to fill in. They don't have a relation with FormFinch and might not even know who we are, but they surely know you.
So how do you place your logo on your form? When you use our form builder to create forms you will see the image option in the component list. The only thing you need to do is drag it on your form canvas within the form designer and upload your logo. Once you press publish your logo will be visible for anyone who visits your form.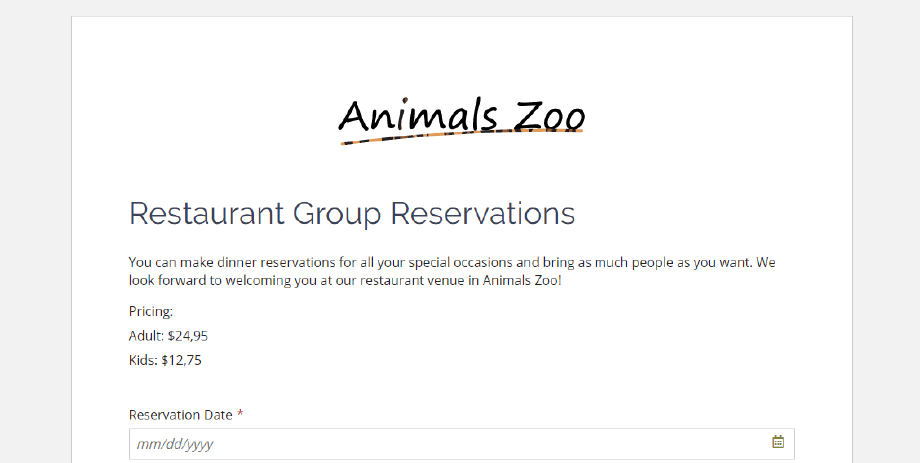 Branding Is More Than a Logo
Just like your logo you can also upload other images on your forms. Maybe it is a part of the kind of question you want to ask or as an added illustration to make your forms more attractive. But then again, you might have other elements that are important brand elements that help your users identify you.
It might be that you use certain picture or illustration styles throughout your marketing material. It might be as simple as a specific collection of lines, dots or shapes placed on the bottom of each web page, print advertisement or invoice. All these little things set your company apart from the competition no matter how small they might be.
Therefore, when you use FormFinch to create forms, there is no restriction on the number of images you can add to a form. So, you have all the room you need to fully enhance your online forms with all the little bits and pieces that make your corporate identity.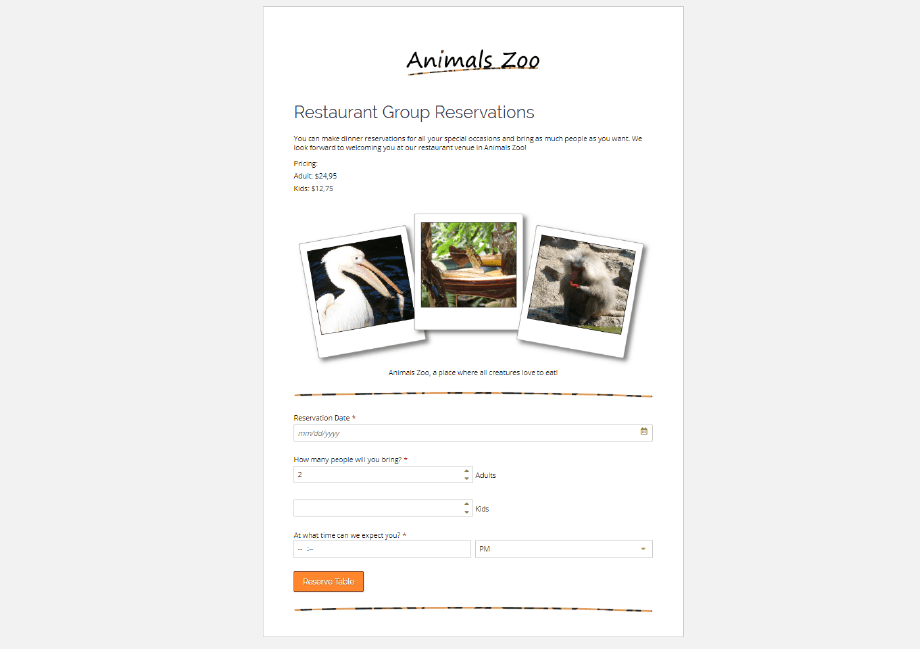 Image Sizes Fit for Every Device
All images placed on forms created with FormFinch automatically scale when forms are opened on smaller devices like mobile phones. Even when you have defined fixed width and height dimension the image will never be larger than the width of the screen it is viewed on or the form dimensions. Because of this, you will never have to worry about how your images look on a specific device.
Captions & Alignment
FormFinch makes adding captions to your images easy. Once you placed your image component on the canvas within the form designer you can add a caption in the image property window.
Both the image, as well as the caption can be aligned individually. Just play around with the different properties, the canvas will update immediately to show you how your settings affect your form design, so you can decide how your brand should be represented and what looks best.
Learn more about images on forms by reading our support article on this topic.